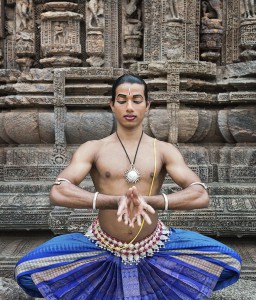 Rahul Acharya is one of the most loved and popular Odissi soloist in the International arena today. The world fondly knows him as the Divine Dancer. At 31, Rahul is treasured for his mastery over the technical aspects of Odissi and his display of sublime emotions. His dance is imbued with beauty, artistry and precision.
His performances are treasured the world over for their beauty, artistry, technical skill, and the spiritual force with which they are imbued. Rahul began his study of Odissi at the tender age of 4 with Guru Durga Charan Ranbir – the foremost torch-bearer of the Guru Deb Prasad Das style. In 2009, Mr. Acharya was the first male Odissi dancer to be honored with the Ustad Bismillah Khan Yuva Puraskar award from the Sangeet Natak Akademi, New Delhi and in 2013 he was honoured with the Ram Gopal Best Male dancer award by the Dance History Society of India.
Internationally renowned as a virtuosic artist, he has performed all over the globe – in Europe, Asia, Africa, the Middle East, Central America, South America and throughout the United States. Rahul has danced extensively in India, participating in many of the most celebrated festivals as a soloist in the Khajuraho Dance Festival, Natya Tarangini's Parampara Series, several Sangeet Natak Akademi sponsored festivals, Kumbhalgarh Dance Festival, Mudra Festival, Kalidas Samaraho, Natyanjali Festival, Mukteswar Festival, Konark Festival, Puri Beach Festival,Udayshankar Dance Festival etc, as well as many more. Other appearances include ones at Kalakshetra and the National Centre for Performing Arts.
Mr. Acharya has conducted numerous workshops and seminars. These have included lecture demonstrations at premier national institutes like the Indian Institute of Technology (IIT), Indian Institute of Management (IIM), and Indian Institute of Sciences (IISc), Bangalore. He has conducted a workshop and performed at major universities around the world. Rahul is part of UNESCO's International Dance Council. Since 2003, he has been an Indian Council for Cultural Relations (ICCR) Empanelled Artist. He has received both Junior and Senior Scholarships from the Indian Department of Culture, and is a member of the World Movement for Indian Fine Arts, Italy. He is a regularly contributing author to various journals. He coauthored an authoritative book on Jagannatha Puri in 2009 and is currently working on a definitive volume about Odissi dance.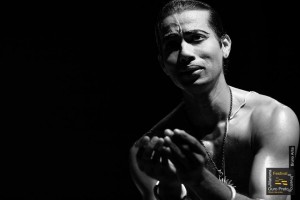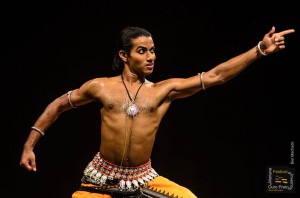 Interview
http://www.narthaki.com/info/intervw/intrv160.html
Review
http://www.tehelka.com/boys-with-ankle-bells/
http://www.straight.com/arts/gait-spirit-dancer-rahul-acharya-uncoils-ancient-form
http://m.newyorker.com/arts/events/2014/04/28/140428gofr_GOAT_front
http://nytimes.com/2014/04/30/arts/dance/dancing-the-gods-a-festival-of-indian-movement.html?referrer=